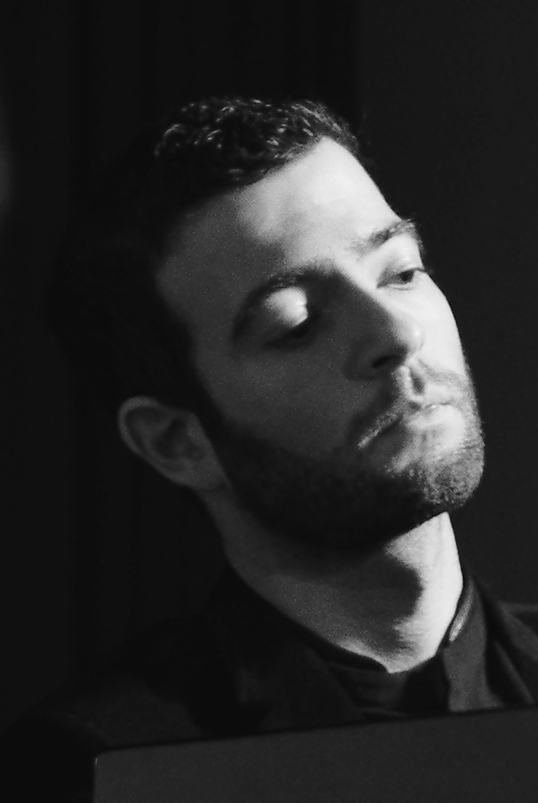 Olivier Korber
Olivier Korber doubles as concert pianist and economist. His first album Double Jeu released in February 2018 with 1001 Notes has been awarded by the musical press (Diapason and Pizzicato magazines, 4 and 5 stars respectively).
After graduating from the CNR of Paris in Billy Eidi's class in 2003, Olivier Korber became laureate of the Nadia and Lili Boulanger International Center the same year. In 2007 he obtained two Masters of Finance at Dauphine, motivating him to teach at this university between 2008 and 2018. In the meantime, he was awarded First Prize of the Young Talents Steinway Competition and has been advised by France Clidat. He now benefits from the teaching of the much sought-after Rena Shereshevskaya.
Olivier Korber is collaborating in 2018 with several orchestras in France and abroad, performing Rachmaninoff and Schumann concertos. Meanwhile, he played with cellist Bruno Philippe and has been invited at the Folle Journée de Nantes, the Nohant Chopin Festival, the Festival 1001 Notes, the Louviers Festival, at the Centre de Musique de Chambre of Paris, at the Studio 104 of Radio France, the Athénée Theatre, the Delacroix museum, Reid Hall, the Polish Library in Paris, as well as in numerous venues and festivals.
Highly committed to reconciling the roles of performer and creator with the public, composition is becoming more and more prominent in his artistic life. His piano solo pieces Cracklings and Yehides (Yiddish for loneliness), both composed in 2018, have been broadcast on national radio.