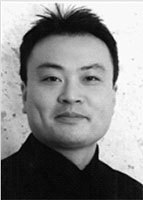 Jun Fujimoto
Born 1968 in Guelph, Ontario Canada, pianist Jun Fujimoto changed career paths in the mid-90's and entered the world of music business and arts administration. In 1996, he was employed by Warner Music Canada as National Marketing Manager for Classical and Specialty repertoire. In 1999, Jun joined the administration of The Glenn Gould School at The Royal Conservatory of Music. Currently, Jun is employed by Yamaha Canada Music as «Piano Marketing Specialist/Institutional, Artist Relations». Through Yamaha Canada, Jun is particularly dedicated to the development of young up and coming artists.
Jun Fujimoto graduated with a Bachelor and Masters of Music in piano performance at the University of Toronto, and spent one year with the Royal Conservatory of Music. His principle instructors included Boris Lysenko and Marc Durand. He also participated in master classes with John Perry, Krystian Zimerman, Andre Laplante, Janina Fialkowska, Anton Kuerti, Claude Frank, Marek Jablonski and Leon Fleisher.
In 2006, Jun placed 3rd in the 1st Berlin International Amateur Piano Competition. This included a performance of Beethoven's Piano Concerto n° 3 with orchestra in the Berlin Philharmonic Hall.
Past events featuring this artist