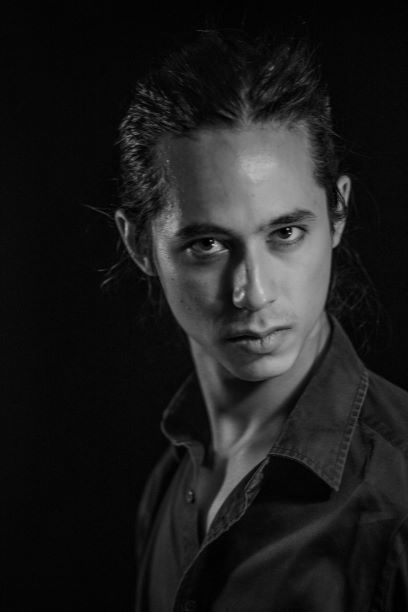 Julien Hanck
Born in 1994 in Barcelona, Julien Hanck started learning the piano at 5. Although he came early to his passion of Science, he took somewhat longer to confirm his love for Music. Only after graduating from Mathematics Higher School Preparatory Classes at Lycée Louis-le-Grand did he come back more keenly towards Music. In 2012, Julien founded the Melomane Circle, a musical society whose ambition is to bring together aficionados of little known repertoire. Simultaneously to his musical activites, he studies at Physics and Biology at ESPCI Paris since 2014. Invited in 2015 to perform Schnittke's Piano Concerto with Ensemble Les Déconcertants, he later became Artistic Director of the orchestra.
An active recitalist, Julien collaborates with soloists at the highest level such as Eva Zavaro, Thierry Barbé (Opéra de Paris) Ambroise Aubrun (LA Phil), Hildegarde Fesneau, Thibaut Reznicek, Maëlle Vilbert. His pronounced taste for literature, cinema, chamber music, and popularization lead him quite naturally towards journalism and radio production. Now an experienced music critic, Julien contributes to Diapason magazine and newspaper La Terrasse, after starting off with English media Bachtrack. Julien also makes regular appearances on National radio « France Musique », as guest of the Music Critics Tribune, or as the host of his own radio programs (Été classique, Concert du Soir, Une heure un concert, Matinale du weekend). Since 2017, he also collaborates with Jeanine Roze Productions (Théâtre des Champs-Elysées) and Val Productions.
Meanwhile, he has been invited to perform in several venues and festivals (Salle Colonne, Reid Hall of Columbia University, Salle André Marchal, Great Amphitheater of Paris Sorbonne, la Clé des Portes, Les Amateurs Virtuoses, la Tour de Guet, Quartier du Livre) and works since 2018 on musical interpretation analysis as part of his performance studies on the musical gesture, a project in partnership with the Musicologic Research Institute of Paris (IREMUS, CRNS) and with the complicity of pianist Maroussia Gentet.
Past events featuring this artist