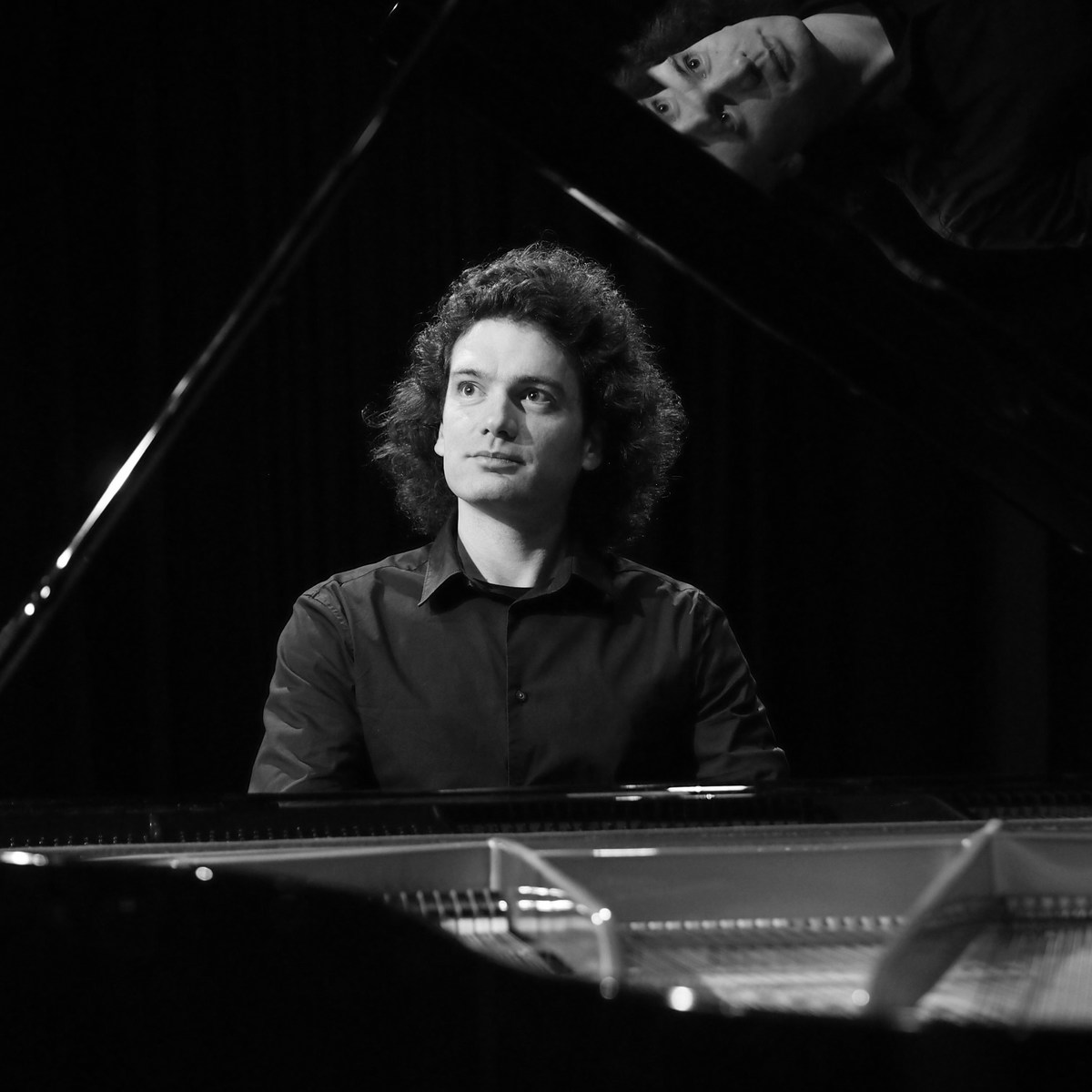 Johannes Gaechter
Johannes Gaechter - pianist and computer-scientist, living in Germany near Stuttgart, was born in Alsace (France). His father, Michel Gaechter is a pianist and teaches piano at the conservatory in Strasbourg and his mother is a piano-teacher as well. Johannes learned to play piano at the age of four - mostly self-taught and by his parents. He was especially fascinated by heavy and complex pieces, but his greatest admiration was for the music of Frédéric Chopin.
By now, classical music has become his greatest passion and the most important part of his life. For him, music is the most beautiful and purest form of expressing feelings and moods. Simultaneously, he is self-employed as a Website Administrator & Programmer - his second profession for earning money.

He was taught and supervised by renowned teachers and professors, ia. Wolfgang Döberlein (Würzburg & Bayreuth), Stefan Lietz (Würzburg & Berlin), Jochen Ferber & Ralph Bergmann (Stuttgart), Prof. Konrad Elser (Lübeck) and Andrej Jussow (Karlsruhe), where he is currently perfecting his "piano studies".

Now, he can refer to a very successful musical career and numerous high-level concert performances, which he continues to expand.

For many years he performs regularly at various locations in Germany and throughout Europe, for example the "Gasteig" in Munich, "Steingraeber" in Bayreuth, to the orchestra hall of the Landesmusikakademie Niedersachsen and to concert halls in Strasbourg, Paris, Shanghai and Cape Town - as part of the piano festival "Pianestival".

Highly successful participation in international piano competitions in Paris, St. Petersburg and Warsaw rounds off his musical accolades. In 2014, 2015 and 2019 he was a prize winner of the famous "Concours International de Grands Amateurs de Piano" in Paris, and second prize winner of the international competition "Piano Bridges" 2015 in Petersburg and third prize winner at the "Île-de-France Competition (Categorie Supérieur)" in Paris in 2018.

In the summer of 2017, he recorded his first CD "Auf verachsenem Pfade" ("on an overgrown path") on a restored Schiedmayer grand piano from 1930.
http://www.johannes-gaechter.de/