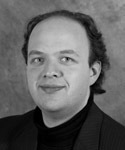 Jeremias Mameghani
Born Sep. 7th, 1979 in Neuss/Germany.
Finished school in June 1998, begin of law studies in University of Dusseldorf in October 1998, 1st exam in July 2004, 2nd exam in January 2007. Since March 2007 selfemployed lawyer in Dusseldorf, specialized on social law and administrative law.

First piano lesson February 1984 at the age of 4.
Between 1985 and 1999 private piano lessons with Mr Günther Bartel in Dusseldorf.
From 1999 until 2003 private lessons with Mrs Helena Hübner, who has been student of a pupil by Heinrich Neuhaus in Kazakhstan.
Since 2009 private lessons with Mrs Yee-Young Phillips, a teacher from conservatory in Cologne.
Public concerts since 1999, especially chamber music and with singers.
In 2000 1st price winner of Germany's most famous competition for musicians under 21 in category piano 4 hands.
August 2012: Finalist in WIPAC, award for most imaginative program.
April 2013: First recital in USA, concert with Gorden Cheng in San Diego, invitation by Amateur Pianists of San Diego to perform as first non-American in their series.
February 2014: recital in Steinway house Munich.
November 2014: recital in New York by invitation from N.Y. piano society.