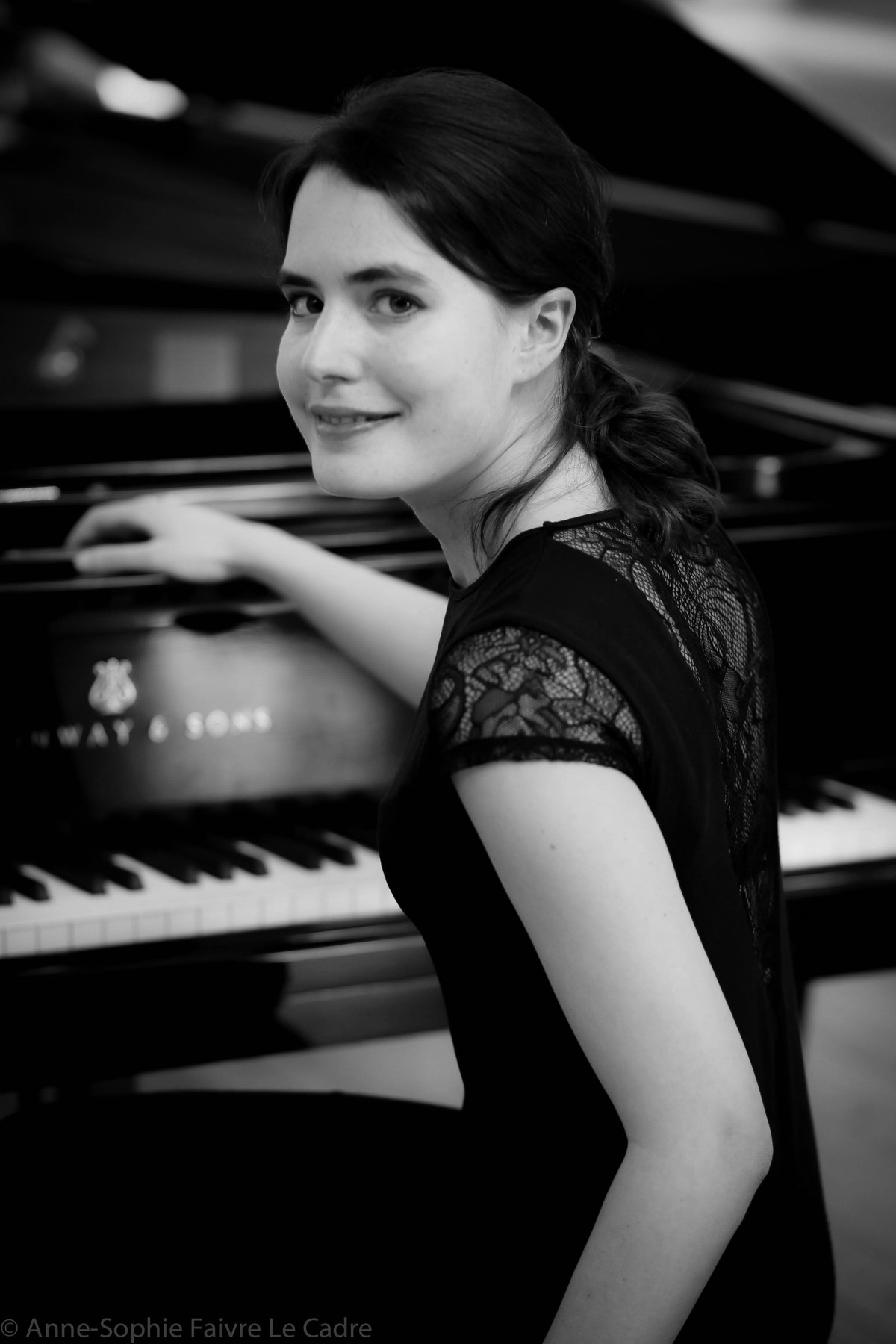 Hannah Moatti
Hannah Moatti studied at Rueil-Malmaison Conservatoire, with Catherine Bertoix and Chantal Riou, where she obtained her Piano Excellence Prize as well as a 1st Prize in Chamber Music.
Interested in accompaniment for many years, a field in which she obtained a 1st Prize in Angeline Pondepeyre's class, she often plays with her violinist sister Elsa Moatti. They regularly participate in the non standard festival "le Classique c'est pour les Vieux".
Working as a medical resident in Paris, she specialized in Clinical Hematology since 2012.
She keeps practicing her piano, having the opportunity to study with David Braslawsky. She won the 2nd Prize and the Public Prize of the Amateur piano competition of Polytechnique in 2014.
She plays with the "Amateurs Virtuoses" since 2016, with a concert at the Capella in Saint Petersburg.