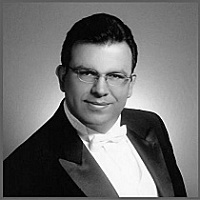 Gerardo Molina
Gerardo Molina was born in Puebla City, Mexico on September 15th, 1969. He started piano lessons when was 6 years old under his father direction. During 20 years continued studying particularly and participating in master classes with famous mexican and foreign piano teachers. In parallel with piano, he is a Computer Scientist graduated from the University of the Americas, in Puebla city and have been working as software developer in an important company.
Gerardo Molina won third price in the "Xalapa" city national piano competition in mexique, Was semifinalist in the World Piano Competition in Cincinnati, OH, USA. He won three prices in the International Piano Competition for outstanding amateurs in Paris, France in 2003: Competition 1st price, audience price and press price. Won the 2nd place in the Boston Piano Competition for Exceptional Amateurs in 2005 and the 3rd price in the Washington DC International Piano Competition for outstanding amateurs in 2005.
Gerardo Molina has performed inside and outside Mexique. In 2004 he played at the Embassy of Austria in Washington DC, USA in the Grand Prix Winners Concert. In 2006 he played a recital in the Grand Hall of "the Invalides" in Paris, France and a recital in the Music Instruments Museum in Berlin, Germany. He played in the Gala Evening organized for the Paris Amateurs Competition winners in 2004 with the Republican Guard Orchestra, directed by François Boulagne. He has played also with mexican Orchestras as the Shymphonic Orchestra of Puebla and the "Normalista" Orchestra.