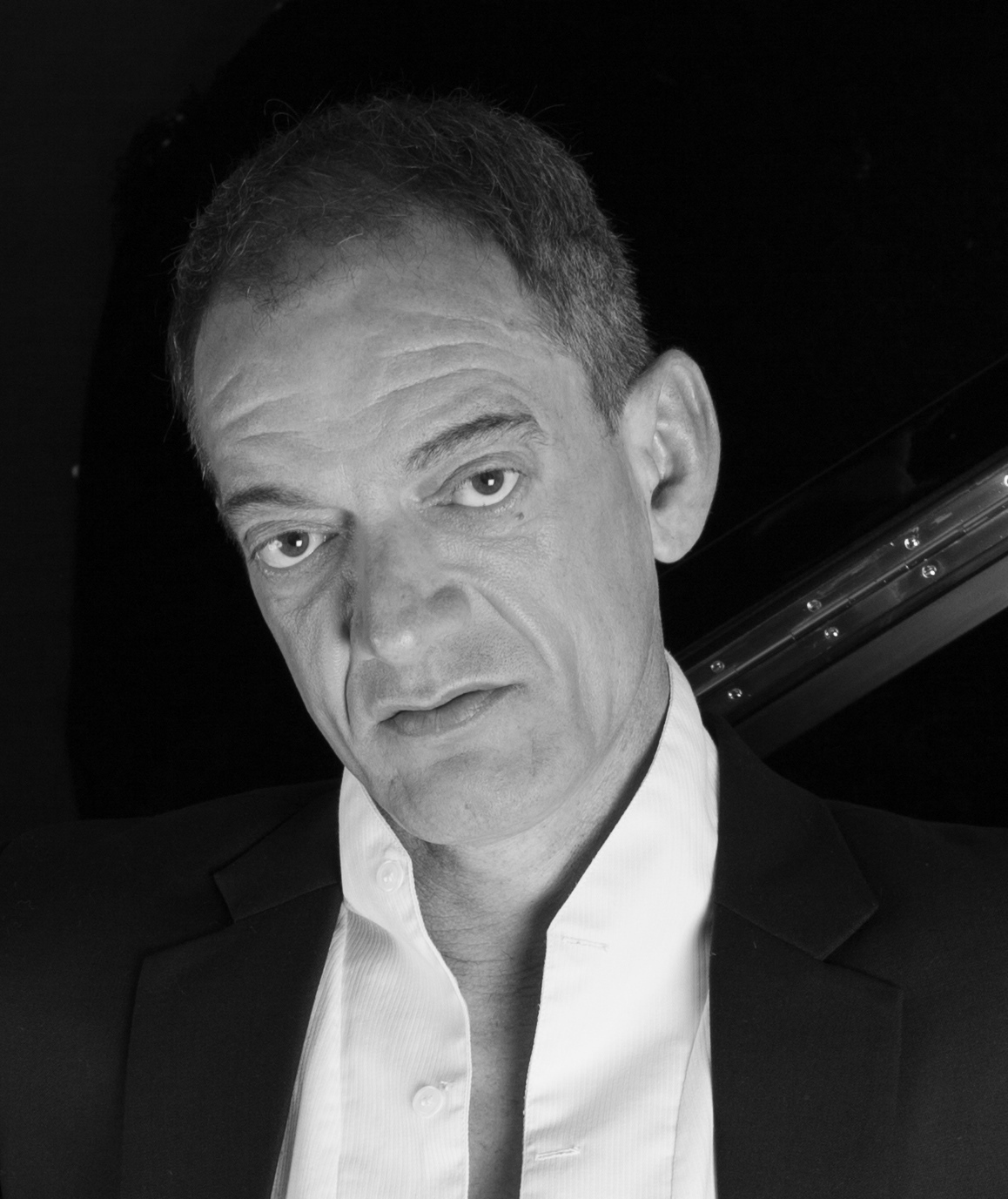 François Du Toit
Acknowledged as one of South Africa's leading concert pianists and musicians, FRANÇOIS DU TOIT is an Associate Professor of Piano and Head of Practical Studies at the University of Cape Town. Receiving his early musical training from Merryl Preston, he went on to complete an Honours degree at the University of Cape Town, studying under the distinguished pianist and teacher, Laura Searle. Also holding diplomas up to Fellowship level from the Trinity College of Music, London, he studied for the Solistendiplom at the Hochschule für Musik und Theater in Hannover, Germany, under the renowned pedagogues Arie Vardi and Bernd Goetzke.

During his period of study abroad he distinguished himself in several important international piano competitions, taking top prizes in the 1991 Hannover Music Competition, the 1992 Rotterdam and 1993 Marsala Internationals, and the 1994 International Maria Callas Competition in Athens.

Appearing as an acclaimed soloist with orchestras (both locally and abroad) since the age of fifteen, François du Toit was selected, while still a student at UCT, to accompany the former Cape Town Symphony Orchestra as soloist on its historic tour of the Republic of China (Taiwan) in 1988. He has over 40 concertos in his repertoire, ranging from Bach to Scharwenka and has also performed the concerto premieres of South African composers, Hendrik Hofmeyr and Adrian More. He has performed with conductors including Bernhard Gueller, Victor Yampolsky, Omri Hadari, Alun Francis, Thomas Sanderling, Dawid de Villiers, Piero Gambo, Arjan Tien and Alexander Lazarev. Together with Anmari van der Westhuizen and Farida Bacharova he formed the UCT Piano Trio and also appears with Franklin Larey as the Ixopo Piano Duo. He is constantly in demand as accompanist for visiting artists such as Wolfgang David, Philippe Quint, Antje Weithaus, Ilya Gringolts and Julian Lloyd-Webber, to name but a few. In July 2006 he released his first solo CD comprising works of Bach-Busoni, Haydn, Mendelssohn and Chopin and in 2010 TwoPianists record label released his recording of the Tchaikovsky 1st Piano Concerto and the Rachmaninoff Paganini Variations with the Cape Town Symphony Orchestra. He has given recitals and master classes in America, Asia and Europe and in 2012 he undertook a concert tour to Paris, Vienna and Cardiff where he accompanied the flautist, Liesl Stolz in a programme of South African flute music which was later recorded on CD under the SACM label. In 2014, he gave the premiere of the Adrian More piano concerto with the Cape Philharmonic Orchestra.

In between lecturing and administrative duties at the University of Cape Town where he is Head of Practical Studies, François is external examiner for several universities in South Africa and is often invited to sit as juror for competitions throughout the country and abroad. To celebrate turning 50, he performed all five Beethoven piano concertos with the Cape Philharmonic Orchestra at their Summer Festival on the 24th and 25th of February 2016 under the baton of Victor Yampolsky. In October 2016, he repeated these performances with the Gauteng Philharmonic Orchestra in Pretoria. In 2017 he received the Creative Works Award from the University of Cape Town. This is the first time this award has been given to a member of the South African College of Music. In the same year, François was also presented with the Molteno Medal for his contribution to Music.