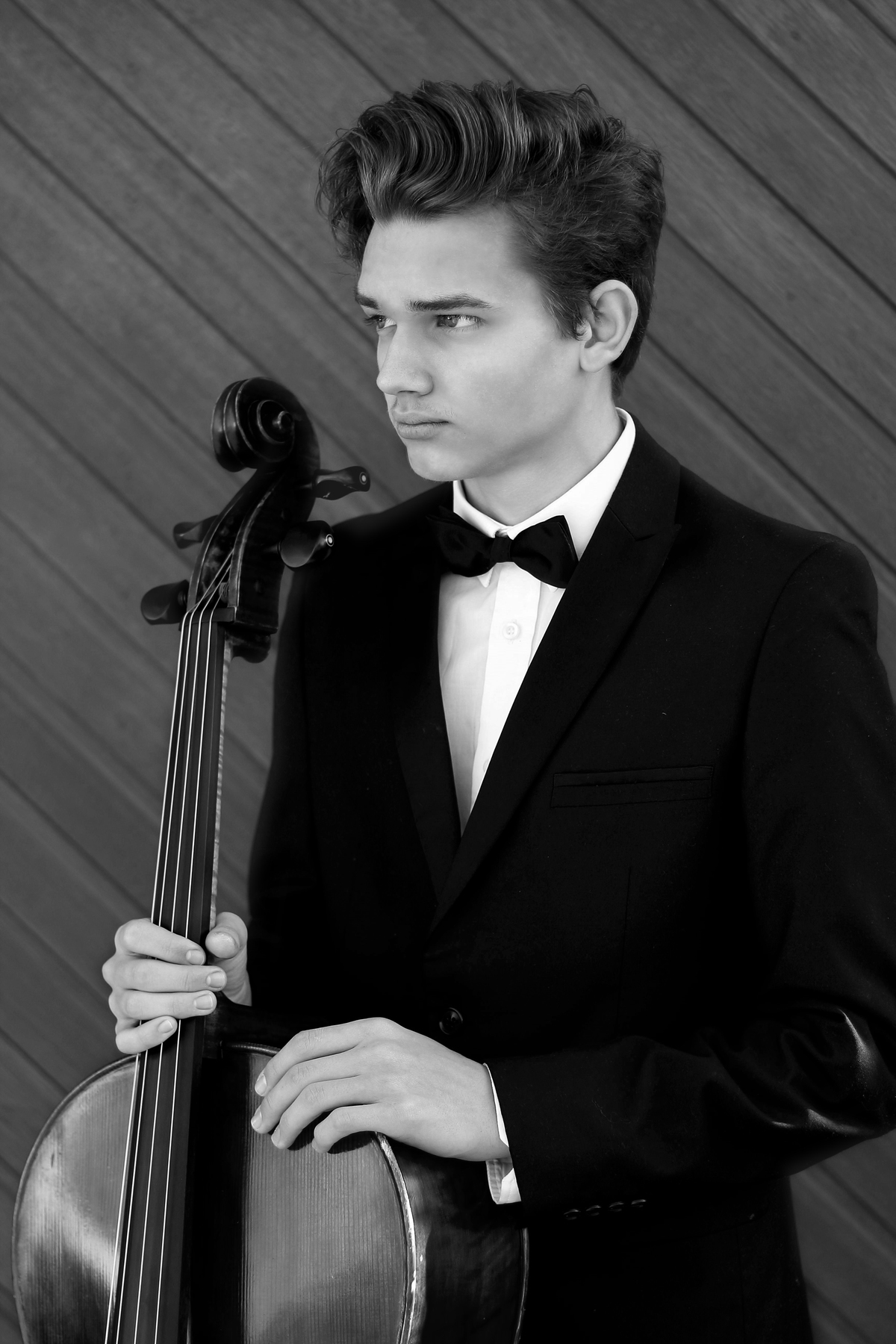 Ethan Lawson
Ethan Lawson (17 years old) completed his homeschool matric certificate in March this year. He started playing cello at the age of 8 and is currently mentored by Rina Schutte and Peter Maartens.
Ethan attended master classes with Anmarie van der Westhuizen and Saeun Thorsteinsdóttir and also ensemble master classes with Siwoo Kim, Daniel Rowland, Meena Bhasin, Thomas Carroll and Peter Martens.
He was principal cellist of the Hugo Lambrechts Senior Strings Orchestra, String Quartet and Symphony Orchestra. In 2017 he performed a solo concerto with Hugo Lambrechts Symphony Orchestra which was conducted by Pavel Petrenko and broadcast on Fine Music Radio. He was selected as a participant of the National Youth Music Competition in 2017 and 2018. At the Stellenbosch Eisteddfod in 2017 and 2018 he achieved cum laude and won various trophies as well as the strings and overall category prizes. He was cellist in the Festival Concert Orchestra conducted by Joost Smeets at the Stellenbosch International Chamber Music Festival in 2017.
He is currently principal cellist for the Cape Youth Philharmonic Orchestra and a member of the CPYO Quartet.
Ethan is passionate about music and would love to follow it as a career. He enjoys writing songs and informally composes electronic music. He has applied to the University of Stellenbosch to study BMus in cello performers in 2019.
Past events featuring this artist