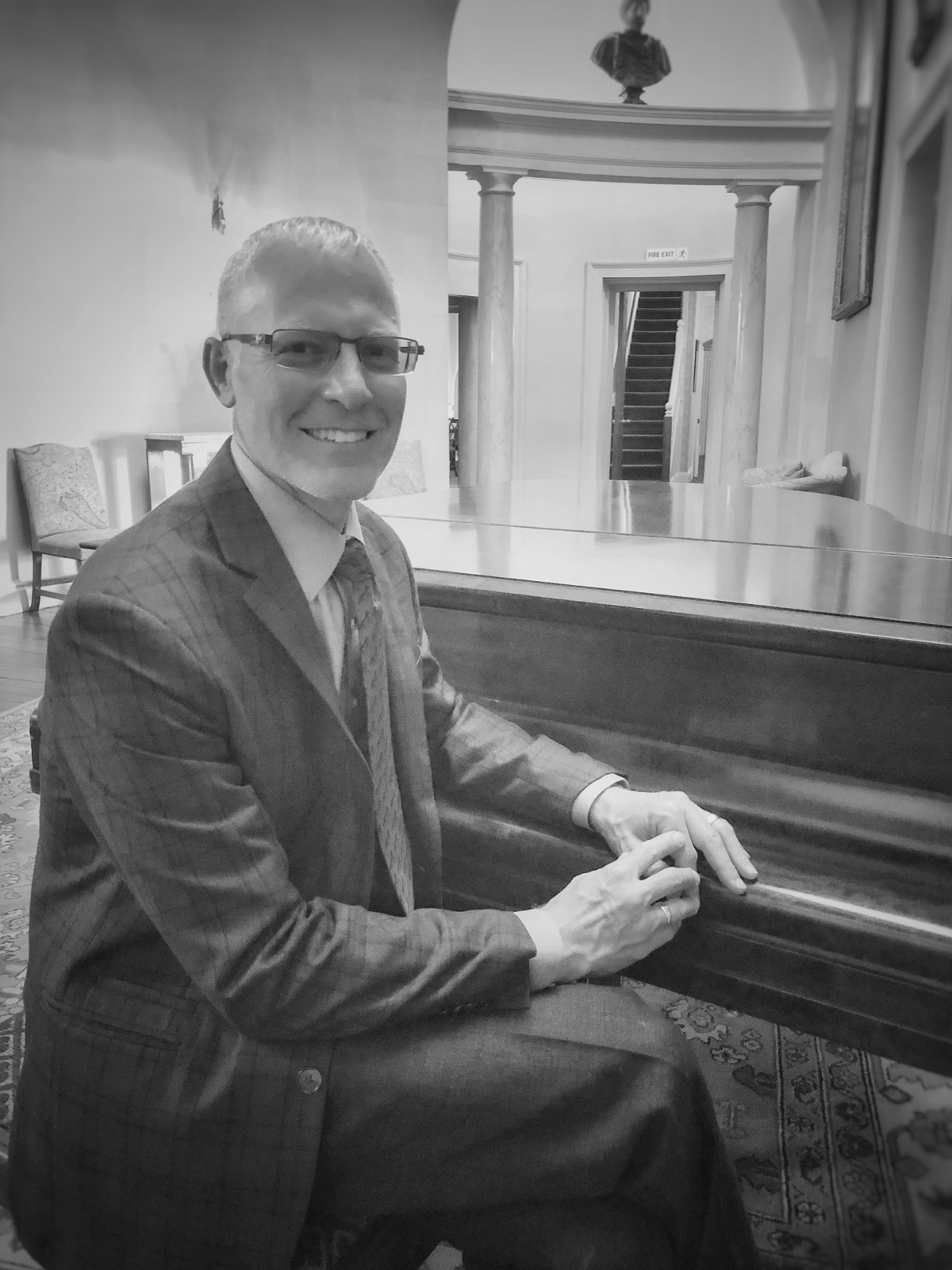 Dale Backus
Dale Backus is a project lead engineer for KBRwyle in Colorado Springs, Colorado. He helps oversee antenna ground station upgrades for the Air Force Satellite Control Network with locations globally. He is currently overseeing a repair/upgrade effort on a 10-meter antenna system in Diego Garcia which is a located in the Indian Ocean. Dale has worked for KBRwyle, formerly Honeywell, for over 21 years and enjoys the challenge of helping the U.S. Air Force maintain and improve a satellite communications system that has been in service for over 50 years.
Dale has been playing the piano since he was four years old. Along with his Bachelor of Science degree in Mechanical Engineering, he first went to college to study music and has a Bachelor of Arts in Piano Performance and a Master's degree in Music. From 2002-2006, he participated in many international amateur piano competitions including Paris, Berlin, Rocky Mountain, and the Van Cliburn, with a top prize finish in the Rocky Mountain, and fourth prize in both the Paris and Berlin.
He is married to Laura, who is a professional equestrian. They have two daughters, Madeline (professional equestrian) and Charlotte (professional cyclist and college student). They live in Larkspur, Colorado and take care of a large equestrian facility where Laura trains horses and teaches riding lessons.