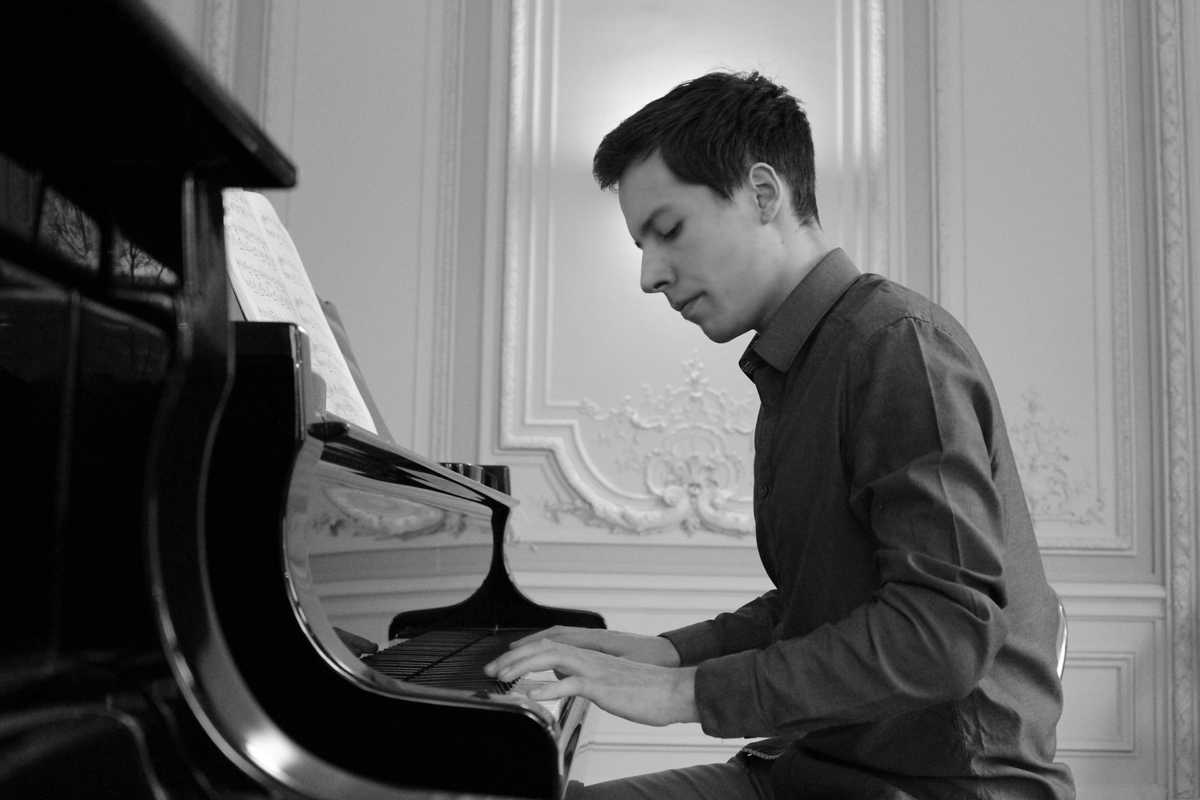 Arnaud Dupont
Born in 1997, Arnaud Dupont began studying piano at 6 with Beatrice Tiquet and Tatiana Guerchovitch. He entered Rena Shereshevskaya's class in 2009, famous professor from the Moscow Conservatory. After winning an unanimous First Prize for piano from the Rueil-Malmaison Conservatory in 2011, he was also awarded first prizes for music theory and chamber music.
Laureate of several competitions such as Grand Concours International de Piano (Paris, 2008), 2009 Flame Competition and 2010 "Concours International de Piano d'Ile de France", he won in 2016 the 2nd Prize at the 30th Polytechnique International Amateur Competition, where he performed Beethoven 3rd concerto.
Arnaud has given many recitals as a soloist in different festivals such as Rencontres Musicales en Artois, Musicales de l'Hôtel de Ville de Béthune, Piano Folies in Le Touquet as well as Beaulieu-sur-Dordogne Festival in 2013 with the young violinist Clara Saïtkoulov. He was also invited to the russian Festival "Moscow meets friends" in 2012 and played recently with orchestra at Salle Gaveau in 2016.
After two years of preparatory classes for Grandes Ecoles, he is currently studying in an engineering school, Telecom SudParis, and continues his music studies at the Normal School of Music in Paris with Rena Shereshevskaya.
Next events featuring this artist