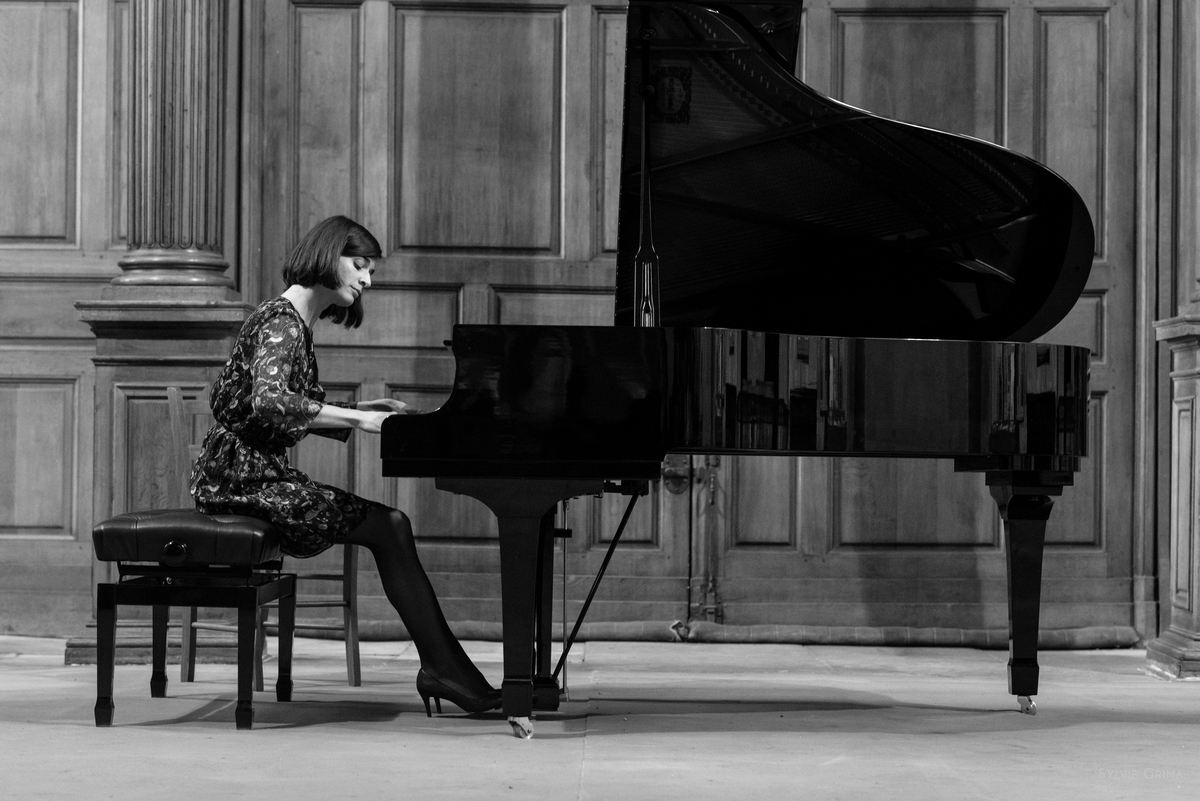 Aloïs Scrizzi
Aloïs Scrizzi started playing the piano at a very early age in the Vannes conservatory in Jean Gabriel Ferlan's class.

She received her piano diploma with the highest honors in Bretagne, as well as a first prize in Chamber music, and performed as soloist Schumann's piano concerto with the Youth orchestra of Bretagne.

She then enters the Paris Regional Conservatory in Olivier Gardon's class, where she was awarded a first prize.

In parallel to her music training with such masters as Henri Bardat, Georges Pludermacher, Geneviève Joy, Claude Pascal and Éric Heidsieck, she starts studying medicine.

Along with musician friends, she has founded the non-profit organization Dona Nota which aims at promoting musical artists performances for humanitarian and medical research purposes. She plays several recitals and chamber music concerts as part of this project, along with professional musicians (Saint Louis Hospital, Salpêtrière hospital...).

Currently a generalist doctor, she is a laureate of Maison Laffitte international piano competition, where she was awarded a special « recital » prize by Les Amateurs virtuoses.
Next events featuring this artist